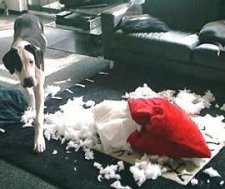 Discount toys for dogs, dog toys
Is your bored dog destroying the house? Is the teething puppy chewing your shoes?
i-pets.com has the lowest priced dog toys to keep your pet amused for hours!
Unless otherwise indicated, i-pets.com dog toys are NOT manufactured in the USA. Because of price restrictions, we import these items.