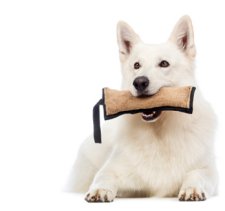 Cloth, canvas & denim toys for dogs
Depending on the fabric they are made with, cloth toys are suitable for dogs of all sizes and temperaments.
A soft cloth toy is excellent to keep a lonely new puppy company at night.
Tougher fabrics make great "fetch" and "tug" toys for all dogs.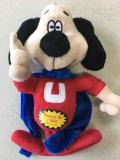 only
$3.00
Underdog Plush Toy
add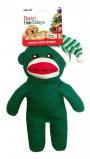 only
$4.00
x Sock Monkey - Green
add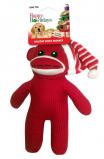 only
$4.00
x Sock Monkey - Red
add