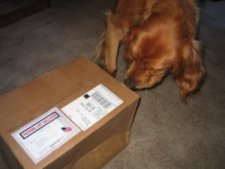 pet supplies for dogs and cats, online pet store
Internet pet supplies sells retail pet merchandise at wholesale pet store pricing. We take pride in offering only the highest quality supplies for dogs and cats at some of the lowest prices you will find.
Internet Pet Supplies adds new items only after careful testing by our staff of concerned pet lovers. Try our products and prices: your pet will be happy & so will your checkbook.
Our selections vary upon availability.