USA Holiday rawhide/beefhide chews for dogs
Are you a dedicated "USA shopper"?
The Holiday chews on this page are pure 100% USA beefhide - 100% manufactured in the United States.
You'll be glad you found us!
Internet Pet Supplies American Beefhide dog chew treats last longer, are a tastier chew, clean dogs' teeth, toughen gums, remove tartar.
i-pets.com USA manufactured Holiday rawhides are listed at i-pets.com/usa-rawhide-xmas.html.
Other i-pets.com holiday treats are NOT manufactured in the USA. Because of price restrictions, we import these items. Read our policy on imported items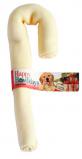 only
$5.00
x USA Holiday Cane, 10in
add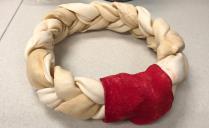 only
$4.00
x 7-in Holiday Braided Ring
add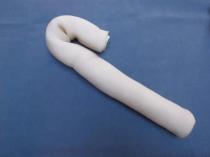 only
$9.00
x USA Holiday Cane, 14-15in
add